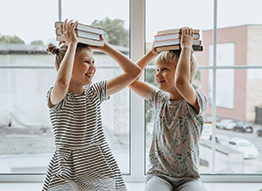 Get Started
This course is currently closed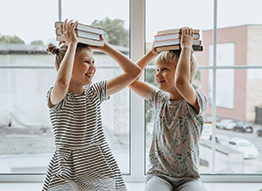 This course explores the essential elements of brain-based learning, the development of literacy skills in early formative years, and the development of new capabilities in reasoning and function as children progress through middle childhood.
The attention to early childhood developmental issues is important to addressing the achievement gap. Studies indicate that at-risk children who do not receive a high-quality early education are more likely to drop out of school or be placed in special education, and less likely to attend college.
The early formative years are crucial to the development of literacy skills. The more that young children can be exposed to language, the better they become at reading, speaking, listening, and writing. For example, the breadth of vocabulary heard by a child during the first three years of life can dramatically affect language development and future academic success.
Children between the ages of 6 and 12 are in the age period commonly referred to as middle childhood. This is a distinctive period between major developmental transition points. After young children have developed new capabilities in reasoning and cognitive function, they assume more individual responsibility as they engage a social structure that constrains and channels their development. Mental skills develop rapidly, and students learn better ways to describe experiences and talk about thoughts and feelings.