Get Started
This course is currently closed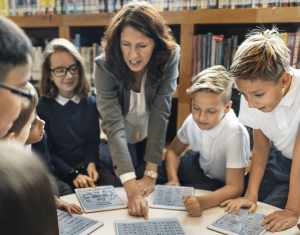 Welcome to Formative & Summative Assessments, the fourth course in the series Assessment and Evaluation.
To ensure that assessment meets the needs of all learners, educators must effectively use formative and summative assessments appropriate to their purpose and the needs of students.
Formative assessments are ongoing and process oriented. They can be focused as a diagnostic tool to identify areas of improvement for both the learner and the teacher.
Summative assessments are evaluative and product oriented (what has been learned). They can be used to gauge quality and inform students, teachers and parents of the level of achievement at a given point in time.
This course requires 10 hours of study time to complete all assignments and the reflection questions as directed. There are three written assignments including the reflection questions at the end of the course.