Get Started
This course is currently closed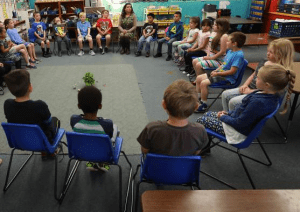 Welcome to Principles of Restorative Practice, the third course in the series Classroom Management.
An effective educator provides a safe and collaborative classroom environment by developing relationships and building community, with a strong understanding of the distinction between classroom management and discipline. While these two concepts are often used interchangeably, they are very different.
Classroom management deals with how things are done in the classroom including the procedures, routines, and structures. Classroom management is the responsibility of the teacher. Discipline is no longer about ensuring the compliance of children or young adults under the guidance or direction of an authority figure. It is about students taking responsibility for their own behavior and self-monitoring their behavior while working collaboratively with their peers.
Restorative practices help educators to proactively prevent problems like bullying and violence. An increasing body of research indicates that restorative approaches are effective in transforming student behavior and building healthy school communities.
This course requires 10 hours of study time to complete all assignments and the reflection questions as directed. There are four written assignments including the reflection questions at the end of the course.