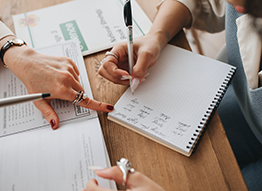 Get Started
This course is currently closed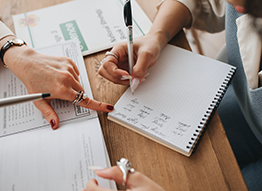 Congratulations, you have worked hard to reach this final course of your #T.E.A.C.H. academic journey. You have spent time planning your classroom and the physical space you and your students will learn in. You explored adolescent development and how to create effective lessons which include differentiated instruction. You also tackled some tough topics, including how to nurture parent and community partnerships to foster student success and meet the needs of your diverse learners. So, where do you go from here?
John Wooden, ten-time NCAA basketball national championship coach, reflected upon his team's success and said, "When you fail to prepare, you're preparing to fail." (Cromwell, 1977)
Successful teaching is all about planning. It isn't just planning lessons or planning a classroom layout. It includes planning for the unexpected: when the lesson plan relies on the projector or Smartboard and they don't work, or when a special guest is running a few minutes behind, or when a lesson finishes early. As a teacher, you always have to be prepared!
In this course, you will consider many aspects of planning and teaching in a secondary classroom. Within the various sections of this course, you will learn the foundations for teaching your core content. You will examine your own practices as a teacher when composing lessons and your personal teaching philosophy statement. Your personal statement encapsulates your teaching beliefs and instructional practices. To conclude the course, you will develop a teaching portfolio and create a thematic unit plan to implement in your classroom.