Get Started
This course is currently closed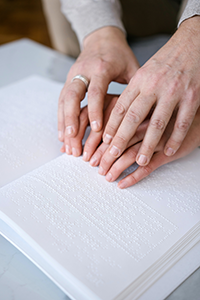 Welcome to Accommodations and Modifications, the sixth course in the series Special Education.
Following the development of the Individualized Education Plan (IEP), the real work begins to bring forth academic supports for the student. Throughout this course, the steps necessary for implementing accommodations and modifications will be explained. The IEP outlines the adjustments that are needed for assignments, extended time allotment, and an alternative work environment when necessary. Implementation of the accommodations and modifications requires direct interaction with classroom teachers to collaborate on lesson plans, formative and summative assessments, and district or state assessments. This implementation process fosters a partnership between the traditional classroom and special education teachers.
This course requires 25 hours of study time to complete all assignments and the reflection questions. There are seven written assignments including the reflection questions at the end of the course.